20/11/2016
Effective Microorganisms Suppressing Infection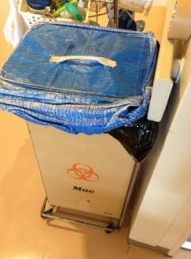 Application of EM Technology at a Hospital | Japan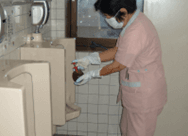 This hospital, established in 1983, had been using EM Technology for many years in various fields. For example, they were spraying Activated EM-1 (AEM) inside the urinals (left picture), spraying AEM inside the diaper garbage bin to suppress foul odor (middle picture) and providing EM grown vegetables (right picture).

However, there was no one there to give the cleaning staff proper instructions on how to use EM-1. Therefore, one of our staff at EM Research Organization was dispatched to the hospital in order to further improve the hospital environment using EM Technology. She held regular workshops and training sessions for the staff to teach them how to use EM Technology more effectively.
So far she has made the following improvements:
1. Explained to the staff how to use EM-1, while cleaning together with them.
2. Bought graduated spray bottles to improve the dilution method. Also, changed the way the diluted solution was handled.
3. Decided where and how to use EM-1 with the cleaning staff.
4. Depending on the place, provided different EM solutions.